I'm Launching a New Blog Today: "A House By The Park"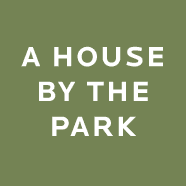 Today marks the launch of my second blog, and first new one in over four years: A House By The Park. Please head over and have a look-see!
Why a second blog when I only post to Mike Industries a few times a month? Well, I'm building a house, together with Build LLC.
The first thing I noticed after deciding to build a house is that there aren't any well-written, well-designed, detail-oriented blogs about building a house from the perspective of someone who has never done it before. There are a number of books on the subject, several of which I've purchased and zero of which I've opened, as well as random articles and photos from people at various points in their construction, but nowhere could I find a start-to-finish, real-time chronology of the entire process. That ends today.
Ahousebythepark.com will cover searching for the right property, dealing with real estate agents, interviewing and choosing an architect, making your way through the design and build process, and probably a thousand other things… all with the goal of helping future custom home builders better prepare for their own projects. I've backdated a bunch of entries before pushing the site live so there are already 26 posts to thumb through.
Somebody told me once that every human being should go through the home building process once in their lifetime. I don't know if I agree with that, but if you feel you may ever decide to build a home for yourself, I invite you to subscribe to A House By The Park's RSS feed and follow passively until something strikes your interest. I can't guarantee the same highly intellectual nuggets of thought that fill the pages of Mike Industries, but I will try to write with the same level of detail and accuracy. For instance, I'm making my entire spreadsheet of expenses available online and within the blog posts themselves so readers can get a specific idea of what everything costs (Yay EditGrid! Separate post on this coming soon).
Finally, please feel free to link to or write about A House By The Park on your own site or other places of interest. Every little link helps. I estimate there are somewhere between 5,000 and 10,000 subscribers to Mike Industries so there are always great comments here, but on launch day, A House By The Park will have zero. Writing stuff is no fun until intelligent discussion and/or controversy ensues.
So that's the pitch. Head on over, the water's warm. I've even published a top-to-bottom complete chronology page to get you all caught up from the beginning without having to jump from page to page.