iPod Giveaway #6: Renew Orleans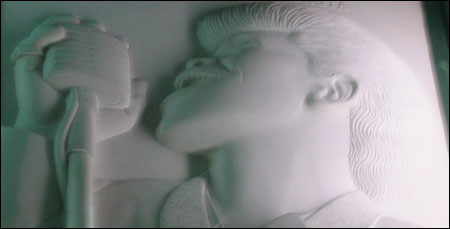 Political, philosophical, and logistical questions aside, one thing appears clear about the recent disaster in New Orleans: the city is about to undergo the largest rebuilding effort in the history of the U.S.
No one knows how the new Orleans will compare to the old Orleans, but clearly a lot of interesting changes are in order. What new technologies will solve the geological challenges of the area? How many natives will return? How will a new population mix affect the culture of the city? Will the tourism and shipping industries be stronger in the long term due to this disaster and recovery?
Nobody knows for sure the answers to these questions, but the purpose of the 6th monthly Mike Industries iPod-A-Month Creativity Competition is to try and find out; to explore what the rebuilt New Orleans might look like. Using your medium of mastery (web, video, audio, print, etc.), create a short marketing or educational piece for the new city. This could be a poster advertising the new Riverwalk, a narrative audio of the history of the city, or anything else which might be useful in attracting people to the New Easy. Humor is perfectly ok for this project but let's please keep everything in good taste.
The barrier to entry for this 6th competition is admittedly a bit high considering the skills required to put such a piece together, but the topic is important and I anticipate a few really great entries… albeit not 500 of them.
Given the increased challenge of this month's competition, I am upping the prize from an iPod Shuffle to an iPod Nano. Thanks also to my friend Loren Schwartz who, over dinner last week, suggested this contest and as a consequence won himself a Nano as well. And of course, iLounge will also be chipping into the prize pool as usual with a pair of $150 Etymolic earbuds.
There are only three rules which must be followed:
The competition will be open for exactly two weeks… ending at midnight on Tuesday, October 4th.
Please post the link to your entry in the comments below.
Keep it clean. Questionable Mardi Gras photos are obviously fair game, but censor when appropriate. :)
Good luck!
Note:
All proceeds from
Dreamhost signups
which occur during this competition will be donated by me to the American Red Cross Hurricane Relief Fund. Additionally, Dreamhost will match that donation. If you're thinking about switching hosting providers, now's kind of a decent time to do it.
Total raised so far: $2304