The Continuous Partial Attention Generation
Via Cory comes this photo from Scott Macklin of his son and friends watching the Super Bowl last month: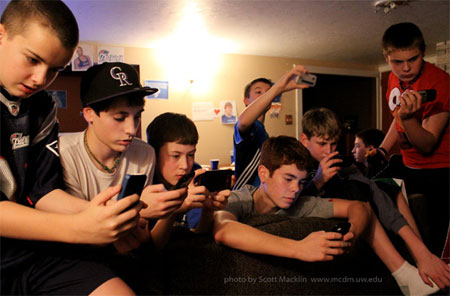 There are several interesting things about this photo (spelled out in Cory's post), and I now suspect the kid in the back may be the only one actually facing the television, but compare what "watching" looks like for this generation to what it looked like a few generations ago: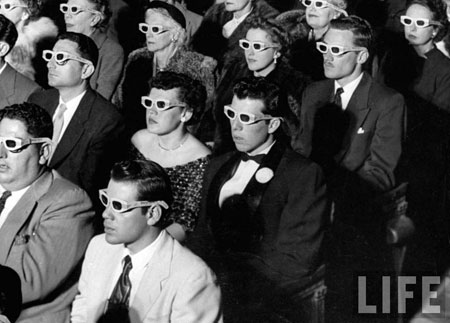 Stark.
They are barely even related activities anymore. One is focused, intense audio/visual consumption, while the other is almost incidental exposure. Cinematic professionals must hate this.
I still try to keep digital distractions to a minimum when I'm watching a favorite show or sporting event, but I feel like that is rapidly becoming an attitude of the past. How short will our attention spans get before we realize that this may be a problem? Or is the problem imaginary and our brains will adjust or even thrive under these new circumstances?