Paparazzi 2.0: Coolspotters Launches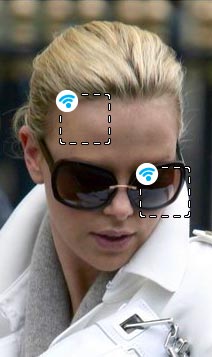 A few days ago, my ex-colleagues from ESPN.com launched a new site: Coolspotters.
It's a soon-to-be gigantic database of public figures and the products they use. Want to see what watch Barack Obama wears? How about what jeans Steve Jobs wears? Or anything at all about Gisele Bundchen…
It's all right there for your perusing pleasure, but even better, it's 100% powered by the community (of course) so you can add photos and details if you happen to snap that candid shot of Anna Kournikova pulling up in her Escalade.
The site is interesting to me on many levels:
Although I'm not generally interested in what public figures buy (although millions of people are), I'm very interested in the concept of how to express your consumer tastes on the web. I'm equal parts salesman, connector, and maven in the Gladwellian sense and product "endorsements" on the web have the ability to touch all three disciplines. Whoever successfully discovers how to get everyone to express their product endorsements on the web without seeming salesy is going to be a huge financial success.
Coolspotters was created by a very talented group of friends who I've worked with for years and funded by the same people who funded us at Newsvine. In that sense, they are a sister company to us.
The site has really fantastic click appeal. In other words, without registering or otherwise even "getting" the site, you can click around for hours (see previous words re: Bundchen and Kournikova). This is something I always wanted to do better at Newsvine; showcasing content that is a lot lighter on the brain and the attention span.
The design, courtesy of Aaron Weyenberg and Mark Boulton, is of course fantastic.
So anyway, check out Coolspotters.com and let the fellas know what you think in the comments below.