Friday Golf at SXSW Anyone?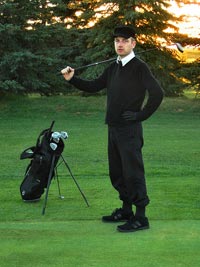 After skipping last year's SXSW because of panel and conference burnout, I'm heading back down to Austin for this year's get-together. I look forward to throwing back beers with anyone who happens to also be going.
Before the conference gets started though, my MSNBC colleague Ben Tesch (B-Tizzle in the inner circles) and I are heading out for a round of golf at Falconhead. The tee time is at 11:12am this Friday and we have two extra spots. Anyone up for some hackery?