The Most Useless Infographic Ever
The purpose of infographics is to take data that is initially tough to interpret and distill it into some high-level knowledge that readers can remember and take away with them. Upon picking up a six-pack of Cottonelle last night though, I think I found the most useless infographic ever: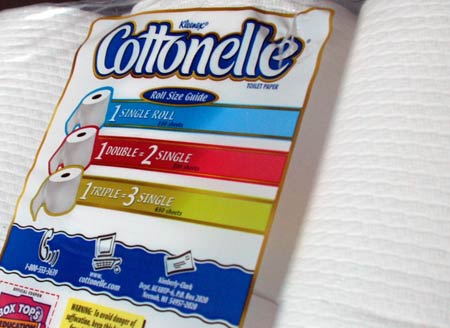 Yes indeed. It's a visual reminder that:
1 x 1 = 1
2 x 1 = 2
3 x 1 = 3
That's good times. And there's even a 1-800 number you can call for further details as well as a website where perhaps you can plug in different values and see how many single rolls a quintuple roll would equal.
If I were the makers of Cottonelle, I'd probably use this space to showcase and romanticize the process by which they get Aloe into the toilet paper. I've always wondered about it.
For much better examples of infographics, check out a great book Rex showed me: Understanding USA.