Amazon Makes Your Tivo Much, Much Better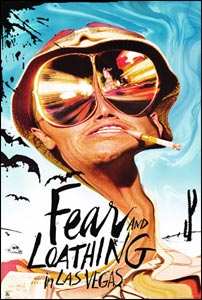 Ever since replacing my god-awful Comcast DVR with a high definition Series 3 Tivo, I've really only had one complaint about this beautiful machine: it doesn't support on-demand programming. In other words, even though Comcast would love to charge me $3.99 to watch an on-demand movie, I can't do it anymore because I don't use their hardware.
It's a small price to pay for the greatness that is real Tivo service, but it is a legitimate disadvantage. It was with great happiness then that I noticed Amazon's new Tivo on-demand movie service: "Amazon Unbox".
Here's how the service works:
Go to Amazon and find a movie or TV show you want to watch.
"Rent" or "Buy" it with one click.
Within 15 minutes, it begins downloading to your Tivo and is available to watch as soon as the download is complete.
To my pleasant surprise, the movie files aren't highly compressed 500 megabyte slugs but rather super high quality 2 to 2.5 gigabyte files. To my even greater surprise, these files made their way to my Tivo in about an hour each. Not that I would evvvvver BitTorrent a movie, but the last time I tried to torrent 2 gigabytes, it took all weekend. 2 gigs in an hour is great, and my cable connection usually only peaks out at around 2 or 3 megabits. Considering a trip to the video store and back for most people is, say, 20-30 minutes, and waiting for your movies from Netflix is a day or two, Amazon's Unbox service compares favorably in the time department.
I do have four complaints about the service, all of which I'm sure will be dealt with shortly:
The selection seems a bit weak right now. I downloaded The Illusionist, Network, and Fear and Loathing in Las Vegas, but besides those, there aren't many I really want to watch. Actually, there are plenty which are "Buy" only, but buying movies never made any sense to me. As of right now, Amazon lists 1799 "rentable" titles ($2.99-$3.99) and 3246 "purchasable" titles ($15-$20). My prediction? The "buy" offering will fall flat on its face and the "rent" offering will thrive. Once more titles are made available for renting, I'll be using this service every week.
Seeing as I'm downloading these movies faster than real-time, I should be able to start them a few minutes after the download begins… not when it ends. At that point, it's basically true on-demand.
You have 24 hours to watch whatever you rent, after you first hit "play". Many people will cry bloody murder about this, but I'm really fine with it if the window were just extended to 48 or 72 hours… and I believe it will be.
Although the video is virtually DVD quality, eventually it will need to be offered in high definition. Better compression schemes should make this easily possible before too long.
All in all, I'm loving the service so far, but I just hope their rental selection expands quickly. If you'd like to try Amazon Unbox and get your first $15 worth of downloads for free, click over to their free offer here.
Amazon and Tivo have clearly beaten Apple to the punch, which makes me wonder yet again why Apple and Tivo — such perfect bedfellows — have never consummated their love.