The High-Def Holy Grail
Oh happy day. Happy, happy day. Tonight, I dropped $799 on the new Series 3 Tivo and I couldn't be happier. See scientific diagram below: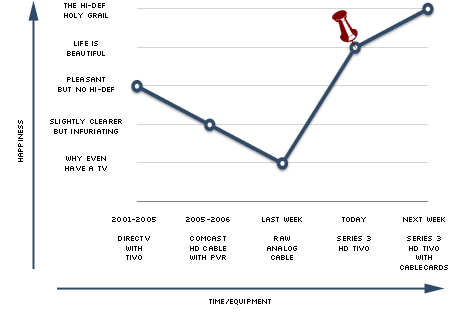 Yes, there are similar products like Media Center PCs, cable company PVRs, and Myth TV, but if you're willing to spend the extra cash, nothing beats a Tivo. This thing is spectacular and after only a few hours with it, I couldn't imagine going back. If ever there was an interface worth $800 a pop, this is it. For more info/motivation, check out the New York Times' David Pogue's text or video review.