Thinking About LASIK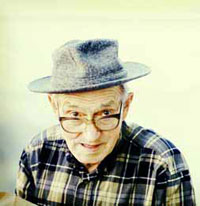 I've worn contacts or glasses since I was in high school and have been passively following the laser eye surgery arena ever since. The idea of a permanent solution to my moderate nearsightedness has always been appealing but as I watch new procedures come into fashion every few years, I've always told myself that the longer I wait, the safer and better the procedures will be. For instance, can you imagine getting radial kerototomy ten years ago only to find that more modern procedures such as LASIK can give you better vision with fewer side effects? When is the procedure that causes zero side effects and gives you 20/10 vision going to come out? Next year? In 20 years? Who knows.
Although much of it could very well be marketing, it does seem like laser surgery may have reached a point where it's accurate and safe enough to really be worth it now. They've got the procedure down to about 15 seconds per eye, zero pain, and a healing period of less than a week. Additionally (again, could be marketing), they are able to map your eyes much more exactly than ever before, resulting in a much better chance of 20/20 or better vision after surgery.
Following is a list of considerations that I'm personally weighing:
Positive
Surgery seems safer and more accurate than ever before.
I've heard that when done well, surgery can actually give you better eyesight than you've ever had in your life.
From a marginal benefit standpoint, the longer in your life you wait, the less the total benefit will be.
My vision is one step away from where my current contacts can no longer be used. I wear CIBA Night & Days and keep them in for a month at a time. They are great, but they do not correct for astigmatism.
Every time I keep my contacts in extensively, I feel like I am somehow doing damage to my eyes, even if slightly.
When giving my eyes a rest from contacts, wearing glasses can be a pain. Also, I need new ones.
Negative
Surgery is still not 100% safe and it likely never will be.
My buddy Smadden said his surgery went perfectly but as a result of his super clear vision, he now sees floaters. Apparently, most people get floaters at some time in their life, but the clearer your vision is, the more noticeable they can be. That sounds weird.
Wearing glasses can be a benefit sometimes… like on first dates or job interviews/meetings.
You have to wonder if this field will keep progressing and when the next big breakthrough will be. If the next big breakthrough is great and it's very soon, better to keep waiting.
I'm curious to hear if any readers have had refractive eye surgery performed and what their experiences have been like. What specific procedure did you have and what's your vision like now? Any side effects like halos, floaters, etc?
Or did you decide not to get surgery for a specific reason? I'm looking for both positive and negative information here.