The Future of Web Apps Summit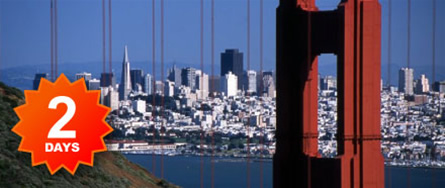 If you're going to be down in the Bay Area on September 13th or 14th, grab yourself a ticket to the Carson Workshops "Future of Web Apps" Summit and come discuss what changes are in store for the web applications and services of tomorrow.
I'll be the lone idiot on the bill, surrounded by the likes of The Crunchmaster, The Diggmaster, The FlickrMastr and several others.
I'm extremely psyched about this particular conference not only for its interesting and relevant subject matter, but also because it's the first conference in about a year where I haven't drawn "the hangover slot"… or, the first session of the morning. My session will be between 5pm and 5:45pm on September 13th and we'll be talking about user-driven content. Particularly, what about it is working, what about it isn't working, and what the current state of things can teach us about where the whole movement is going. It's also the last session of the day so after it's over, we can all walk over to a bar and user-generate some drinks. We can even use the wisdom of the crowds to decide what to order. Should be fun!