Thoughts on The Dreamhost Meltdown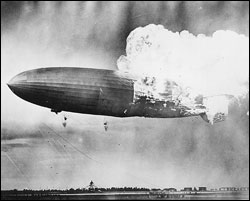 As many readers of this blog know, I've been an enthusiastic user and supporter of Dreamhost web hosting since getting turned on to it by Stan a couple of years ago. The service has been great, uptime has been excellent, and you simply can't find the amount of storage, bandwidth, and other options Dreamhost gives you at any other reputable host that I know of.
It has thus been with great stress that I've watched Dreamhost go from one of my favorite companies of all time to an unacceptably unreliable provider of web hosting in only a couple of month's time. First it was some minor e-mail problems. Then, some short site outages. Then finally, over the last couple of weeks, I experienced a site outage of several hours and an e-mail outage of an entire day… among other things.
This is not world-ending stuff. Babies are not dying. But it was enough to make me consider both leaving the service and also dropping my public recommendation of them.
Both of these would be tough decisions for different reasons. Leaving would be tough, because frankly, Dreamhost is the best deal in town and I'm not crazy about migrating to another environment. Dropping my recommendation would be tough because, well — even though I didn't plan it this way — it brings in quite a bit of money for me these days. In my two years of being with Dreamhost, I've directly referred 647 new customers. Dreamhost, being the cool company that they are, kicks users back $97 for each person they refer. Do the math. :)
That being said, I began recommending Dreamhost because I stood behind the service, and even at the cost of losing $30,000 a year in free money, I was prepared to walk away for nothing. Money aside, I'd always felt like I was doing readers a huge favor by turning them onto a such a great service. With that no longer being the case, it was time to do the right thing and pull my recommendation.
In the interest of loyalty, however, I wanted to give the company one last shot. I added a message to my web hosting recommendation page suspending my endorsement of their service until further notice, and sent them an e-mail to the effect of:
"When a guy making $30,000 a year by just including a text link to you guys is thinking about walking away, it means you have a big problem. I think a candid statement from the founder to all users is necessary… like now."
I wasn't expecting much of a response given the huge amount of e-mails the support staff is probably dealing with these days, but a staff member got back to me within a day and I was satisfied and impressed with what he wrote. So much so, that although I haven't lifted the endorsement caveat, I feel like things are back on the up and up. And then, sure enough, yesterday came this:
Anatomy of an Ongoing Disaster — An entry on the official Dreamhost blog written by Josh Jones, the company's founder.
This is a really great piece of writing. It's exactly what I needed to hear, and it strikes the perfect balance of taking blame and explaining the series of unfortunate power outages that have caused problems not only at Dreamhost but at every site hosted out of this particular building in Los Angeles… including MediaTemple, iPowerWeb, and even MySpace! I didn't even know MySpace was hosted out of the same building I was! I feel dirty now.
Anyway… long story short, if you host at Dreamhost or any other facility in the Garland building in Los Angeles, you should read the above blog entry. It doesn't make me 100% confident that every hosting related problem is behind us, but it reassures me that everyone over there has been working around the clock to get this stuff fixed ASAP and that if the safeguards being installed now work as planned, reliability will be even better than it was before.