Introducing Newsvine Tournament Pick 'Em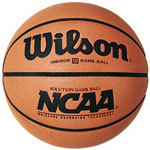 March is the greatest month of the year for basketball fans. Not only are there a ton of great NCAA Tournament games to watch, but there are a ton of bracket games to enter as well.
Bracket games, as most college hoops fans know, are designed to test your ability to predict the outcome of the NCAA Basketball Tournament. From a field of 64 teams, you pick the winners of each game, collecting points along the way in each round, and the person with the most points at the end wins. ESPN's Tournament Challenge is one of the best such bracket games out there and having worked on it for several years at ESPN, I can attest to how popular it is.
So now that we're building a world-class sports section on Newsvine, we figured we should do an NCAA Tournament game as well. But brackets are a little played out.
We wanted to do something new.
Presenting Newsvine Tournament Pick 'Em. Newsvine Tournament Pick 'Em has no bracket. Instead, each entrant is given a budget of 300 "doubloons" with which they can purchase however many teams they'd like. The rub is that each team costs a different amount, with the higher seeds being the most expensive. You can buy three teams or 15 teams… it's up to you.
Each win is worth one point and the person with the most points wins a 60GB Video iPod from Newsvine.
Entering can take anywhere from 10 seconds to an hour depending on how long you stew over your picks.
So here's the best part though: You can also invite up to 50 of your friends to enter your Tournament Pick 'Em "group".
If anyone you invite ends up winning the Video iPod, you will win one as well.
How's that for teamwork?
So head on over to Newsvine Tournament Pick 'Em and fill out your entry today.
… and you thought the iPod Contests were going away. :)