Major Tivo Withdrawals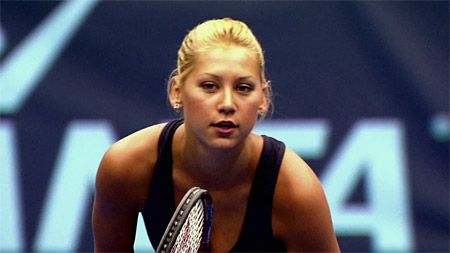 After switching from my beloved DirecTV w/ Tivo service to Comcast's HD w/ DVR service a couple of weeks ago, I now understand why every household doesn't have a DVR:
Because mainstream DVRs, in and of themselves, suuuuuuuck.
This new Comcast 6412 box in my living room is such a royal pain to use that I've begun watching less TV simply because I hate interacting with it so much. I pull up the channel guide and it shows me only six channels per screen. I hit rewind and the box doesn't even acknowledge my keystroke for a couple of seconds. I look for the 30-second commercial skip button and there is none. The amount of annoyances this little box ships with is almost unbearable. It's a high price to pay for recordable HDTV, and I will probably continue paying for it, but it sure does feel like almost every other piece of Microsoft technology I've ever used: just good enough to tolerate and just bad enough to piss me off at every turn. If it weren't for the fact that I can record Anna Kournikova in high definition and transfer the footage to my Mac for viewing over and over and over again (see actual screen capture above), this thing would be on the first van back to Philadelphia, or Redmond, or whatever heathen land from whence it came.
Following is a comparison of my DirecTivo service and my Comcast HD service —
| | | |
| --- | --- | --- |
| | DirecTivo | Comcast 6412 HD PVR |
| Local, Recordable High Definition Channels | No | ★ Yes |
| Hardware Footprint | Big ugly dish on deck, receiver in living room | ★ Receiver in living room |
| Easy to Transfer Video to Mac | No | ★ Yes |
| Interface Makes Me Want To… | ★ Hug my TV | Never watch TV again |
| 30-second Commercial Skip | ★ Yes | No |
| Channel Guide | ★ Useful, efficient | Wasteful, maddening |
| Responsiveness | ★ Great | Awful |
| RW/FF Snapback | ★ Yes | No |
| Recordings Begin and End On-Time | ★ Yes | No |
| Remote Easily Controls A/V System Volume | ★ Yes | No |
| Channel Volume | ★ Normalized | All over the map |
| Standard Definition Channel Quality | ★ Digital, very good | Analog, borderline unwatchable |
I have decided to tolerate this Comcast box with Microsoft interface until a more Tivo-like product is available, but I'm definitely not happy about it. I also worry about DirecTV's impending HD push because they're offering their own box instead of a Tivo-powered one. That Tivo isn't just owning every living room in America right now is a sad, sad tragedy. Here's a message to Comcast, DirecTV, Dish Network, Microsoft and any other company trying to control my living room:
Make it harder for me to watch TV and I'll watch less TV. Make it easier and I'll watch more.