Blink, Lies, and Videotape
"There are 17 different things a guy can do when he lies to give himself away. A guy's got 17 pantomimes. A woman's got 20. But if you know them like you know your own face, they beat lie detectors all to hell."
— Christopher Walken, True Romance (1993)
Malcolm Gladwell is rapidly becoming my favorite author. His debut book, The Tipping Point, is one of the best sociological works of our time, and his new book, Blink, may be even better.
I got a chance to read Blink recently while on vacation ('cause that's the only time I read things that don't start with http://), and no sooner do I get back that I already find myself applying theories from the book to everyday life.
Take the Jose Canseco steroid scandal which bubbled up this week.
In Blink, a significant section of the book is dedicated to the study of "microexpressions". Microexpressions are the fleeting looks on people's faces when they are listening, thinking, or reacting. While an "expression" (like a smile) may stay on someone's face for a long period of time, a microexpression usually only lasts a moment. Microexpressions are also almost entirely involuntary. For this reason, experts believe they hold clues to what we are actually feeling, whereas expressions are mere masks.

Microexpressions and what's inside
To help better understand the relationship between microexpressions and cognition, Psychologists Wallace Friesen and Paul Ekman spent seven years devising a taxonomy of facial expressions. They identified about 3000 different facial gestures produced chiefly by five muscles. Each gesture had a slightly different meaning, and by learning all of them, the idea is that one can begin to read minds. Furthermore, other insights emerge, like the ability to tell a fake smile from a real smile (because they are produced using slightly different muscle movements) or a lie from the truth.
Which brings us back to Jose Canseco…
This weekend on 60 Minutes, Mike Wallace grilled Canseco in a hard-hitting interview about his own use of steroids and his knowledge of other players' use throughout his career. The interview featured very tight shots of Canseco's face, and I couldn't help trying to pick up some microexpressions from his facial movements. Blink emphasizes that trained experts are the best people at analyzing such things, but also that we make our own unconscious judgements of people's faces everyday so the untrained eye can also be somewhat successful.
Both in The Tipping Point and in Blink, examples are given where people are asked to analyze a person on TV — but with the sound turned off — so I thought it would be fun to do a little of that right on this web page. I've selected two clips, a little over a minute long each, of Canseco responding to a certain line of questioning. The volume slider of each clip is moved all the way down by default so the first time you play each clip you will hear nothing.
So here's the test: Play through each clip with the sound off. Jot down whether you thought he was being basically truthful or basically deceptive in each clip. You can have different answers for each, or the same for both. Then, play both clips with the sound on and see if you feel the same way. Post your results in the comments.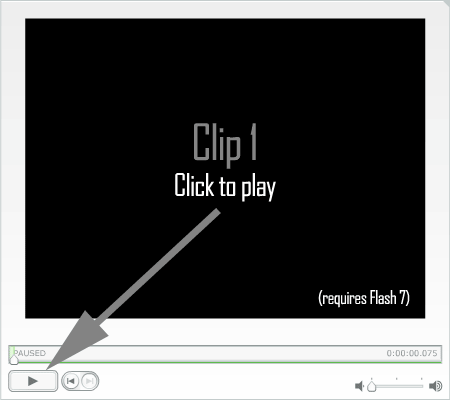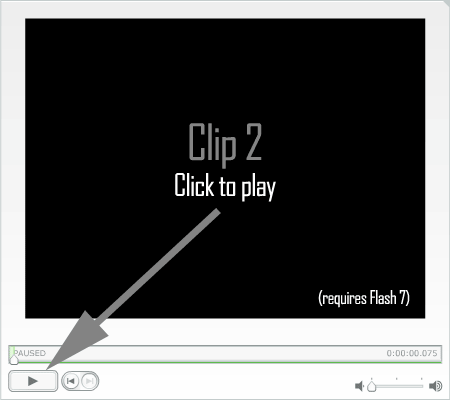 IMPORTANT: Do not click this link until you're done forming your opinions. After you are done, click it and the article will expand to include a short analysis and conclusions.