Performance is the Moat
There is no shortage of opinions about today's news that Adobe will be acquiring Figma, so I'll try not to repeat any of what's already been said here. A lot of it boils down to designers and engineers being understandably concerned that the product they've grown to love and put at the center of their workflows over the past few years is now under the control of another company. Adobe-specific concerns aside, this unease would also exist if the acquirer was Microsoft, Oracle, Amazon, Atlassian or just about anyone else in big tech, save maybe Apple. The jokes would just be different.
As someone who competed against Figma for a couple of years, I want to talk briefly about what makes them so hard to catch, and why I think Adobe ultimately decided they would never beat them:
Performance.
Even though I have spent over 20 years in the design industry working directly on consumer products, I never fully appreciated the importance of performance until working in the design tools industry.
Most digital consumer products are used in short bursts over a long period of time. Think about the Amazon app on your phone. You open it maybe once a week, peck around for what you need, hit Buy Now, and you're on your way. If there is a two-second lag between purchasing and getting your confirmation screen, you don't even think twice about it. Even in the case of an outright error, you just shake your head, hit reload, and things are usually fixed.
With professional production tools though — whether design, engineering, or otherwise — full-time craftspeople spend almost every hour of every work-week inside of your software. Every time something goes even remotely astray, it is noticed. Putting aside catastrophic stuff like data loss, even things like cursor lag, screen flicker, progress bars, and scroll/zoom performance are tiny paper cuts that form into pools of blood by the end of each day.
Figma did a lot of things right over the ten (yes, ten!) years they've worked on the product, but one thing they did that no one else has been able to replicate is meet and in some cases exceed native app performance inside of a web browser.
Nothing Figma has accomplished in the marketplace would be possible without this, and it is the thing that competitors have struggled the hardest to replicate. When you build software using native code, you get a lot of stuff for free. Need a scrolling list? Apple, Microsoft, and Google have multiple pre-built components you can use. Need to draw one semi-transparent shape on top of another? The system already knows how to render that. Need to optimize it all for speed? Most of that work has already been done.
Inside of a browser though, the work is rarely done for you. Even in instances where someone has already built a component, it's often too slow or glitchy to use in a professional development environment. So what did Figma do about this? Over the course of several years, they:
It was this last one that really made me see how wide the moat was for the first time. Normally companies keep their secret sauce secret. After all, why would you want to give your competitors any information that might help them compete? But a company who routinely publishes information that is useful to competitors? That is some confident shit right there. It reminded me of a tweet I can't find from several years ago:
"The design tool war is already over, but no one knows it yet."
Fast forward a few years and everyone who has tried to match Figma's all-around performance has fallen short. Private companies like Sketch and InVision. Public companies like Adobe. It's not for lack of effort by hundreds of incredibly smart people. It's just really frickin' hard. Combine that with the fact that Figma is a moving target who is now building entirely new capabilities, and you can see why Adobe decided this wasn't just a move they wanted to make… it was a move they had to make.
… which brings us back to a lot of the reaction we are seeing on Design Twitter today.
I don't think people mind the abstract concept of Figma being acquired by another company nearly as much as they mind the very real threat of Figma losing what makes it so special in the first place: focusing maniacally on performance, thinking differently, and optimizing for user experience above all else. The backlash is an expression of how a lot of people feel Adobe has done in those categories over the last decade.
If I'm Adobe, I am printing out as many Tweets from today as I can, making a book out of them, and then doing this: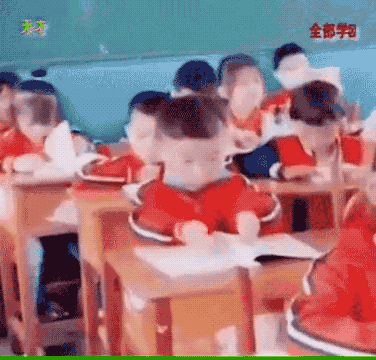 After that, I'm letting Figma lay the tracks for the next decade of this industry and rallying the thousands of talented people at my own company to rethink how the entire organization builds software. Within the next several years, it's going to be possible to go from idea in the morning, to prototype in the afternoon, to working code in the evening… and the company who can do that most thoughtfully is going to be one of the most important companies in the world.