iPhone Enterprise Hooks: Will They Reach Mail.app?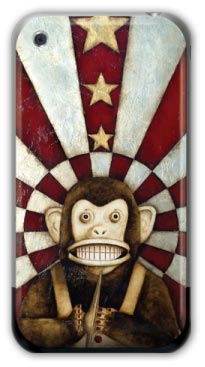 So I watched the iPhone event today and I've read as many blogs as I can on the subject, but I still haven't seen any information about whether all of the great enterprise capabilities to be released in June will also make their way into Apple's desktop e-mail client. I think the iPhone SDK, the games, and all of the other stuff announced today were great, but as I've said before, there's really not a whole lot I need to do on my iPhone today that I can't already, except for interact with Exchange.
I predicted in December that Apple would take a dual path strategy towards supporting both open-standard enterprise protocols like IMAP/iCalendar and proprietary Exchange protocols, and it appears this is now coming to fruition, but in all of the announcements today, there was no mention of the desktop version of Mail.app.
To those of us using Macs in an Exchange environment, this is kind of a big deal. Yeah there's Entourage 2008 which can tunnel into certain Exchange functions via Outlook Web Access protocols, and there's Mail.app's crippled Exchange-Over-IMAP capability, but seeing as OS X lives both on the desktop and in the iPhone, why shouldn't the desktop version of Apple Mail get all of this great new ActiveSync Exchange stuff too? Currently, the only way I'm able to sync all of my devices, calendars, contacts, and email together, whether it be Mac, Exchange, or iPhone is by using Entourage as a conduit into .Mac and then propagating everything out this way. I've been doing this since early in the Office 2008 beta and it works *just* well enough to be useful, but it's very hacky and seemingly dangerous at times (like when entire calendars get duplicated or deleted).
Anyone heard anything on the Mail.app Enterprise support front? In all the fuss about the iPhone today, this pretty important side issue got zero airtime.