A New WordPress Plugin: Clean Notifications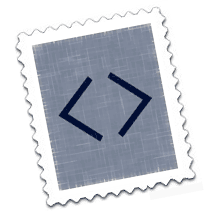 HTML email gets a deservedly bad name mostly because it's used to send out spam and marketing and also because it's tough to work with from a design and code standpoint.
However, under controlled conditions and in limited circumstances, HTML mail can be a whole lot cleaner than plain text email. In converting Mike Industries to WordPress recently, one of the things I noticed right away was that the e-mails WordPress would send me when new comments and pings came in were extremely verbose. Since WP sends out plain text emails, all of the links get spelled out as raw, unstyled URLs and the emails end up containing probably twice the amount of visible characters than they need to. This is especially frustrating when you're trying to read notifications from a mobile device like the Jesusphone.
What could possibly tighten WordPress' email notifications into more aesthetically pleasing hyperlinked missives? A plug-in which sends out better formatted mail!
Enter "Clean Notifications". A plug-in that took only 30 minutes to write but is capable of providing digital pleasure to people all around the world.
Here is what a WordPress email looks like before Clean Notifications: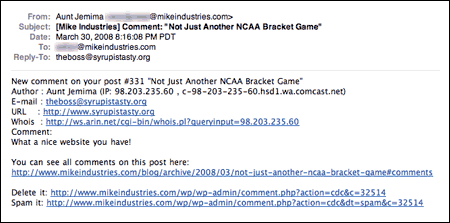 … and here is after: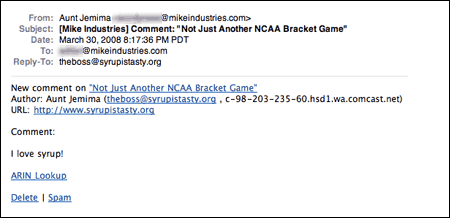 Note the economy of characters. Only the info you need, spaced for readability, and requires no configuration.
Download Clean Notifications and love WordPress just a little more.