KING 5 Covers the MySpace/McCain Prank (Video)
Since the Newsvine server farm is getting pounded into submission today (still!), I'll post a link to this here. The Seattle NBC affiliate, KING 5, dropped by Newsvine global headquarters today to find out more about the MySpace/John McCain prank. The video of the segment — just aired on the 10pm and 11pm news — is available at the following KING 5 link: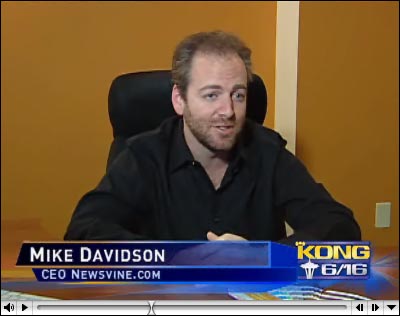 Kudos to the McCain camp for playing this cool. Being a good sport goes a long way. Daily Show, Colbert Report, Countdown? Where are you?