Drag N' Validate
Ever find yourself debugging XHTML via your browser's View Source command? I do it all the time. You know the routine:
You add a module somewhere on the page and it's borking your layout.
You hit View Source.
You drag-select the module in question, paste it into a Stickie Note, manually indent your tag tree with tabs, and then find out where your tags are unbalanced.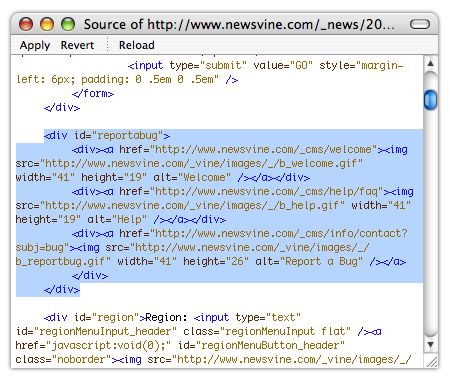 It's a pain in the ass and maybe there's a better way to do it, but here's a tool I'd love to see:
Drag N' Validate (or Dragon Validate) — Drag select a block of XHTML in any application, right click to pull up a contextual "Validate" menu, and the application will autotab the block for you and point out any validation errors.
That would be money.