Condo Kismet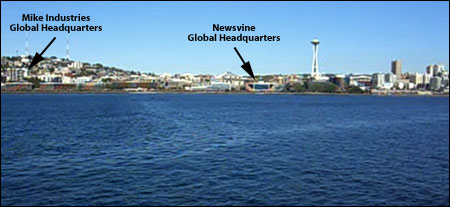 I generally don't write much about real estate, but those who have visited Mike Industries over the last couple of months may have noticed a few posts about the housing market; the cause of which being, I've been looking for a new place.
Well happy, happy day. I just bought a place! I wouldn't call the back story miraculous or anything, but I do find it extremely satisfying that after months of going through the standard channels of condo shopping (an agent, e-mail alerts, RSS, etc etc etc), it was a simple post on this very blog that set into motion the chain of events that led to a happy purchase.
Here's what happened:
A week after writing this entry, I got a call from a friend of mine, Jason Grove (Thanks Jason!), who had read the post and said he knew a friend who was about to put her place on the market. I was skeptical because without seeing pictures first, chances are I wouldn't be into it. I arranged to head over there the following evening not expecting much. Turns out the place was really great and the sellers were very nice people as well.
The place was scheduled to go on the market in three days so I made one more visit the next day to check it out under brighter conditions. I ended up making an informal offer that day, and long story short, we were able to come to an agreement about a week later which cut out the 6% realtor fees and let us both quit worrying about the Seattle real estate market for the foreseeable future. Everybody's happy.
A few details on the place: 2 bedrooms. 2 baths. 1188 square feet. Lower Queen Anne neighborhood. Four blocks from Newsvine. Walls of windows to the north and the west overlooking Puget Sound and Magnolia… so yes, the Mike Industries Live Cam will return to its functional state in a couple of weeks. The only downside to the place that needs immediate remedying is the popcorn ceiling. Any advice on how best to remove this stuff (cost, time, safety, contractor recs, etc)?
It's weird that a simple 15-minute blog post can have such a dramatic impact on your life sometimes. It's even weirder that I'm going in for the inspection tomorrow and the seller sent — in her absence — a friend to let me in. That friend's name? Mike Davidson.