You Go, Norelco!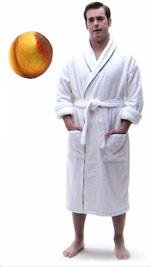 This is probably the funniest product introduction site I've ever seen. It's very well done and whatever agency created it for Philips Norelco should take a bow. Philips Norelco should also take a bow for having the guts to actually run it.
Warning: If you work within earshot of easily offended people, you might want to put on headphones.
It's the perfect type of campaign for a potentially awkward product like this, and it's pretty much by definition not offensive to a single person in their target audience.
Anyway, I'm just doing my part to keep this viral. It's pretty hilarious. Make sure to hit up all the options in the main menu when the intro is over.
Are there many other recent examples of well-done, agency-created viral Flash campaigns? I feel like the memorable ones don't come around often enough.