sIFR 3: A Request for Requests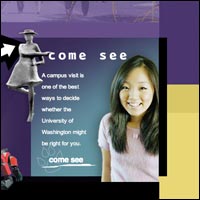 The excellent new sIFR-licious UW Admissions Site, designed and developed by Mercury Cloud.Now that Flash 7 penetration is well into the 90% range, it's time to start thinking about version 3 of sIFR. One of the big selling points of sIFR 2 was that it was backwards-compatible with Flash 6, but given the most current Flash adoption numbers, that doesn't seem necessary anymore.
SO… what The Dutch Wolf and I would like to do is provide a new version of sIFR which offers baseline compatibility with Flash 7 and progressive-enhancement for Flash 8.
We've already come up with a few things we'd like to add but are requesting feature requests from designers and developers in order to make sure this new version is as complete as possible. Here's initial punchlist:
Ability to display crisper text (especially at small sizes) for people with Flash 8. The Flash 8 Player uses a new anti-aliasing algorithm that now renders Flash text as beautifully as Photoshop does.
More complete text formatting options using Flash's CSS support. This includes the ability to color individual spans within a single sIFR file.
Ability to use (and abuse) Flash 8's live effects like soft drop shadows behind text.
On-the-fly resizability of sIFR elements when windows are resized.
Actionscript 2 syntax.
A major requirement of this release is that it should only take you a minute or two to upgrade any existing sIFR installations, so rest assured that when the new version comes out, it'll be a snap to install.
Since we're already talking about sIFR, I wanted to quickly call out some excellent uses of it I've seen over the past few months:
sIFR also was featured in Print Magazine this month thanks to the excellent Patric King.
So enough of the sIFR lovefest… let's hear some feature requests!
UPDATE:
I almost forgot… well actually I *did* forget… the entire
AT&T.com site
now also uses sIFR, thanks to the great work of
Joe D'Andrea
.