Mint Not Considered Harmful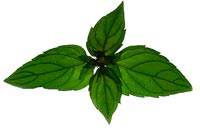 I've always wanted to write one of those "considered harmful" essays, but then I remembered Eric Meyer's "Considered Harmful Essays Considered Harmful", so I'm writing a "Not Considered Harmful" essay instead.
The subject for the day is Mint… something I find to be extraordinarily harmless. Beneficial, actually… the polar opposite of harmful. Yes, I know I've already written about my love for Mint last week, but a few things have developed since Mint's release that I feel require comment. Here are a few of those things:
render(); ?>
Lots and lots of people have purchased and downloaded Mint, and as far as I know, there's only been one request for a refund. Yay!
Shaun is completely bogged down helping people one-on-one (even over IM!) work through various intricacies of their server setup and how it relates to Mint installation. He is also simultaneously adding improvements here and there to the install process as well as fostering the development of the Mint Forums. In short, the man is slammed.
Although the lion's share of comments and blog posts I've read around the net are positive, I did see two isolated negative posts which went all the way from questioning whether or not people deserve to be compensated for software they develop to whether or not the group of Mint beta testers was somehow in the wrong for posting about Mint.
Initial success
First let me say that, yes, Shaun should be posting about this stuff and not me, but he's buried so I'm helping out on my own volition.
I gave Shaun an estimate as to how many people I thought would purchase Mint in the first week and that estimate is already surpassed. Mint clearly is not for everyone, but for those who appreciate the feature set, it appears to be a winner. I'm not sure what the natural return rate is for software, but having only one refund request seems quite good to me. If I'm not mistaken, that request was due to a setup limitation as well.
Load-balancing The Wolf
What fool would attempt to help each customer of his new product individually? A very nice fool. If Shaun doesn't start offloading some support to the Mint Forums (which I think he will), there is no way he's getting any sleep for quite awhile. In fact, you might even call him The Werewolf at this point because he hasn't seen the light of day since Monday. If you have a question about Mint, please check the forums first… chances are, someone else has your same setup and has already solved whatever the issue may be. I'm sure all Mint users would much rather have Shaun spend his time continuing to improve the product so let's all help out by making the forums as productive as possible.
Be a critic, not a troll
Mint, just like every other piece of software in the world, is not for everybody. Whether or not you should purchase it is a fairly simple decision. Look at the feature set, check out the demo, and if you feel it gives you $30 worth of utility, purchase it. If you don't like the feature set, are already completely satisfied with your current stats program, or just don't have $30 to spend, then don't purchase it.
On one of the blogs referred to above, the author derided Shaun for charging for his software. The argument was two-fold:
Since there are free stat programs out there (including one by Shaun), this one shouldn't carry a price.
Shaun somehow doesn't deserve to make money from his work.
I won't go over the ridiculousness of either of these arguments, but I will just say this: we live in a free market society. Products succeed and fail based on the amount of utility they provide versus the amount of cost associated with them. You are part of that free market. If you make a purchase, you are automatically voicing your opinion. If you don't, you are also automatically voicing your opinion. It is also fair game to speak or write publicly about your decision. It is not fair game, however, to claim that you somehow deserve a piece of software someone else created without having to pay for it. Everything in the technology world has a free alternative. If $30 is a lot for you, your value proposition in the free alternative is probably better. If you're like me and are used to spending $30 on things like this:
A few martinis
Dinner
A shirt
A ticket to a game
Half of a fill-up at the gas station
… then your value proposition is different. Furthermore, if you're developing sites for clients, this paltry sum can be easily passed on to them.
So again, in short… purchase Mint if it makes sense to you. Don't if it doesn't. Just don't deride people for wanting to charge for what is clearly optional software and clearly something which a lot of work went into.
Beta testing and hype
The second criticism I've read on a blog was in regard to the group of Mint beta testers posting about Mint in the week leading up to the release. While I understand why some people might find this a little contrived, we actually suggested this to Shaun less than two weeks ago after several months of beta testing. The product was to the point where we all loved it so much and used it each and every day that, yes, we wanted to help Shaun get the message out. There was no "free-license" consideration that went into this… just an honest desire to do two things: 1) Expose readers to something which may be useful to them, and 2) Help Shaun get the word out.
I do not "hype" products simply to help sell them. Case in point, Josh Williams' Blinksale. I beta-tested Blinksale for Josh as well, and I think it's a great service, but I didn't do a writeup on it for the simple fact that I just don't send out invoices these days. In other words, I'm not the right person to tell you about how you might want to do your invoices.
I am a Mint freak, however, and that's why I, and many others, have posted.